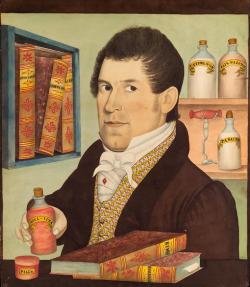 Chris
About
Username

Chris

Joined

Visits

2,484

Last Active

Roles

Administrator, Moderator
Activity
Do you have any idea what/from where/what that metal might be around the body and neck of this beauty? Have had it for years and always wondering....

Chris,
Thanks for responding..I've been gone a lot of December and just went into the site. I would love to speak with you privately about collecting. If willing, please call my cell 314-614-0013.
Thanks.
Jimmy

not sho wt u mean!!?? who is tucker?

Chris

Donald Tucker's book "Collectors Guide to Saratoga Type Mineral Waters" is the standard reference...there are 5 or 6 variants of the Lynch and Clark bottles

matthew326

Chris is the go to On this site. Nice going Chris !